Dennis J. Pitocco, FOUNDER, Publisher & Executive Editor of BIZCATALYST360.COM shares what it takes to be a successful entrepreneur

Have you ever thought what it would be like to be a truly successful entrepreneur, at least in a way that you define success?
Take a moment now to close your eyes and think of someone you admire and wished you were living the same life as they are.
Are you smiling?
Do you feel good, I mean, really good?
Can you sense it as if you are in their shoes?
Great!
This means that not only do you have vision and the ability to step into shoes that are the same, but also that they fit you! How do you take that image and create it as your reality?
In the first of a series of interviews with CEOs, Managers, and Entrepreneurs, on why they feel successful and love the life they live, we begin with some insights into the mind of Dennis J. Pitocco, FOUNDER, Publisher & Executive Editor of BIZCATALYST360.COM.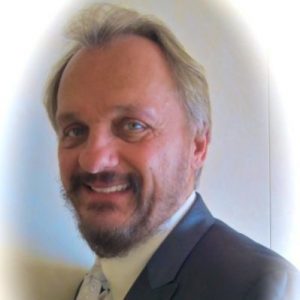 High achievers have a mindset that is different than the normal way we may think. Their overall big picture thinking is filled with solution finding, growth mindset and opportunities that will lead to achievements. Dennis has sage advice and is candid about what makes him a successful entrepreneur. His tenacity to push beyond what could have held him back, to become a positive influencer in people's lives all over the world, is nothing short of admirable.
EB: What would you say is the key for success?
DP: Strength of character, the ability and willingness to take risks, take action and get things done.
"The key to success is failure."  Michael Jordan
EB: When did you consider yourself a success and why?
DP: When my performance was recognized as more important than my education credentials.
EB: When things were challenging, how did you push through the tough times?
DP: By always doing the right thing (not necessarily the "easy" thing) and particularly when no one else was watching.
EB: Did you have any success habits that you would like to pass on for others to consider?
DP: Remember that success will come and go, but integrity is forever.
"Dreams have always expanded our understanding of reality by challenging our boundaries of the real, of the possible." Henry Reed
EB: What is your favorite quote?
DP: "Do all the good you can. By all the means you can. In all the ways you can. In all the places you can. At all the times you can. To all the people you can. As long as ever you can."
EB: What is the most significant part of your career journey that you feel helped with your success?
DP: Unbridled family support coupled with a quality work/life balance.
EB: What motivates you in the morning?
DP: A strong cup of coffee, coupled with the ability to positively "touch" many lives.
"To be a champ, you have to believe in yourself when nobody else will." Sugar Ray Robinson
EB: What advice would you give to those reading this interview?
DP: Your work is going to fill a large part of your life, and the only way to be truly satisfied is to do what you believe is great work. And the only way to do great work is to love what you do. If you haven't found it yet, keep looking. Don't settle. As with all matters of the heart, you'll know it when you find it.
EB: Share some life lessons you have learned along the way in your career.
DP: Do not take the easy road - it's a path littered with those who wished they had made other choices. Find mentors you respect and take their advice. Be humble, ethical, moral - if you cannot, consider politics. Find someone to love, enjoy the good times, share the bad times and above all never judge. Be kind. Life does not come with instructions; it comes with prayers - you'll need them. Do what's right and do what's needed at the time it is needed, and you will never want.
EB: Is there anything else you would like to share?
DP: No matter what happened yesterday, if you are blessed to see today you should rejoice because that means you still have purpose.
"There are no limits to the mind except those that we acknowledge" Napoleon Hill
AS FOUNDER, Publisher & Executive Editor of BIZCATALYST360.COM, Dennis believes that success tomorrow is about streamlined access to a quantum of profound knowledge today, allowing you to effortlessly capture, manage and master the colossal universe of "big data" surrounding us all.
Which is why he, along with his Editorial Team, scans hundreds of expert knowledge bases around the globe daily to come up with a handpicked selection of leading-edge insights matching their three-pronged criteria; SIGNIFICANT, RELEVANT and ACTIONABLE. The end result is a one-stop "evergreen" dossier – poised for your optimal speed of progress.
As this series unfolds it will help you to understand the minds of high achievers. The ability to apply what they have learned and the things they do to reach the level of success they have achieved, is priceless.
The rich information in these articles will support you in discovering your own purpose and passion to embark on your successful journey. What would it take for YOU to step into the shoes of a successful entrepreneur?
If you found an error, highlight it and press Shift + Enter or click here to inform us.

Eileen is owner of Ordinary to Extraordinary Life, OTELproductions. As a Certified Life Coach, Writer; and Producer, Videographer and photographer she specializes in Relationship, Personal and Business, Lifestyle and Wellness Coaching. She coaches high performance professionals, visionaries, actors/actresses, athletes, CEO's, and entrepreneurs. You can visit her website at
www.eileenbild.com
and her LIFE column at
www.womensvoicesmagazine.com

Latest posts by Eileen Bild (see all)